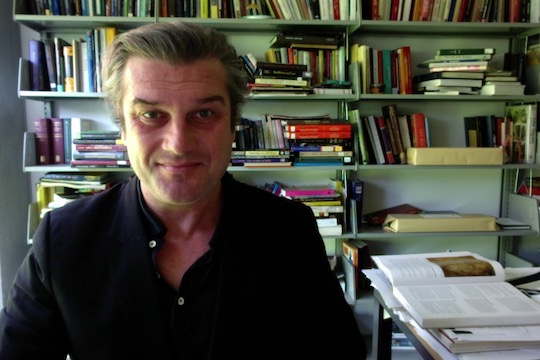 As the new Director of the Center for Asian Studies, I am particularly excited to announce the introduction of our  Annual Asian Studies Lecture Series, beginning during the Academic year 2019-2020. It is hoped that this Lecture Series will foster interdisciplinary collaborative networks of scholars, especially those from throughout the Southeast, working in diverse areas Asian Studies. Our program for this year includes events co-sponsored by the Center for Asian Studies (CAS) and the Departments of Philosophy, Religion and History, featuring visiting research-scholars from the University of Pennsylvania, University of South Carolina and University of North Carolina-Charlotte. This year's Asian Studies lectures are fascinatingly varied and current, including Pierce Salguero's presentation on Buddhist Medical Traditions and Dr. Marko Geslani's insightful commentary on the roles of Omens in Medieval South Asian Hindu aesthetics and art. In April we can look forward to Dr. Maren Ehlers speaking on Samurai and Mercantalism in pre-modern Japan. Appropriately, these lectures engage issues across South, Southeast, and East Asian cultural contexts, from the ancient period down to the contemporary moment.
It is also my distinct pleasure to announce that On March 19-20, 2020 the Center for Asian Studies will be host for an International Research Workshop on the topic of Buddhist Monasticism, Material Culture and Religious Change in Early Medieval South Asia. This workshop will bring more than a dozen internationally-recognized research scholars to the University of Georgia, and will include three Keynote Lecture presentations over two days interspersed with additional research talks and extensive discussion moderated by a distinguished cadre of visiting scholars from Japan, the United Kingdom as well as across the United States. For complete details about this major Asian Studies event, including a full program and schedule of lectures and speakers, please check back regularly for updates on the Center for Asian Studies website.
Thank you for visiting our website, which aims to introduce visitors to activities and events sponsored by CAS here at the University of Georgia. We welcome your comments and suggestions, and we encourage and seek your support in furthering the Center's goals. 
I look forward to an eventful 2020 here on campus in Athens with a full agenda of interesting Asian Studies events!
Namaste
Dr. Nicolas Morrissey
Director, Center for Asian Studies
University of Georgia