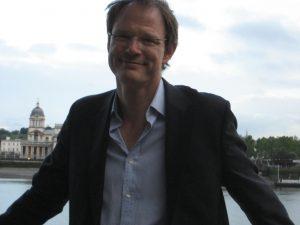 Haun Saussy
Comparative Literature and East Asian Languages
University of Chicago
248 MLC, UGA
Haun Saussy is University Professor at the University of Chicago, teaching in the departments of comparative literature and East Asian languages as well as the Committee on Social Thought. His work uses a comparative perspective to interrogate literary texts from premodern China, ancient Greece and Rome, and modern Europe, with a particular leaning toward poetry and poetics. His books include The Problem of a Chinese Aesthetic (1993), Great Walls of Discourse (2001), The Ethnography of Rhythm (2016), and edited collections such asComparative Literature in an Age of Globalization (2006), The Chinese Written Character as a Medium of Poetry: A Critical Edition (2008), and the recent translation of writings by the sixteenth-century Chinese iconoclast Li Zhi, A Book to Burn and a Book to Keep (Hidden) (with Rivi Handler-Spitz and Pauline Lee, 2016). Other activities of his include participating in the design of public artworks with Mel Chin and co-editing the journals CLEAR and Critical Inquiry.
The talk examines the earliest translations of Buddhist doctrine into Chinese, apparently by teams of translators working with second-hand sources. These texts show attention to the contexts of reception— in other words the cultural situation into which Buddhist ideas would be integrated.
This event is co-sponsored by the Willson Center Distinguished Artist or Lecturer Program and the Department of Comparative Literature.